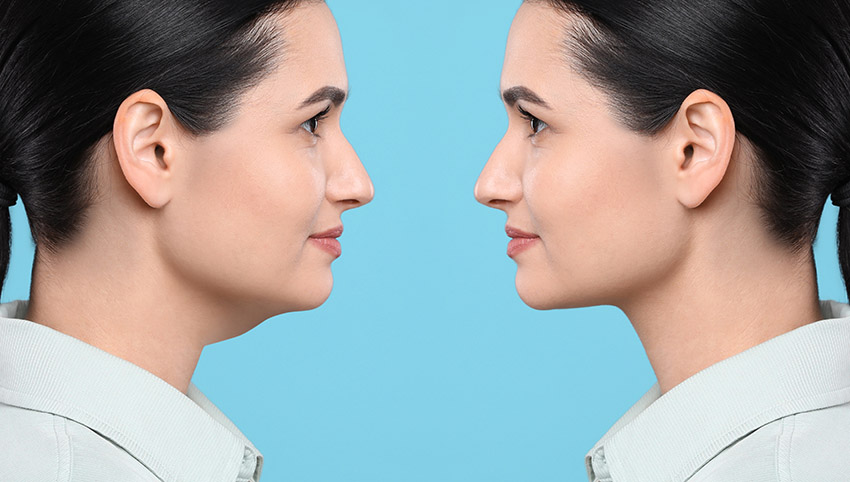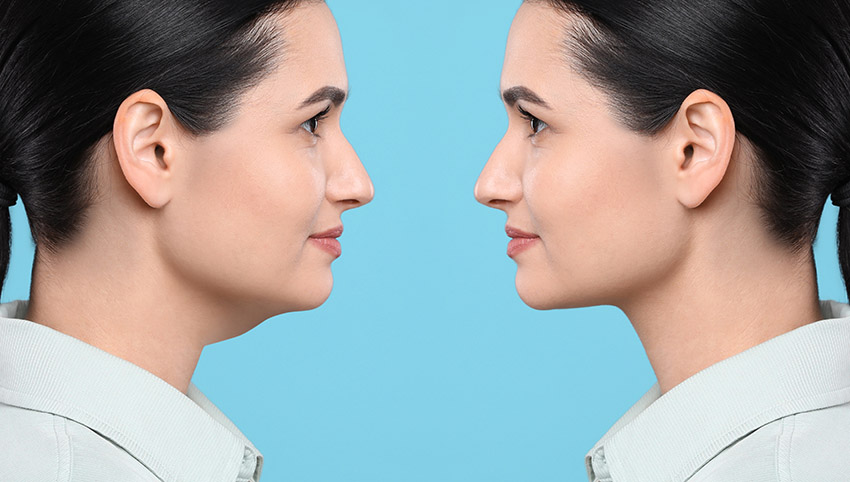 In this age of social media, it is all about looks and how to present oneself the best. One might end up staring in the mirror for long hours. You might be scrutinizing every angle, including your jawline, and wondering how to work on these concern areas. And if you have a double chin, it surely increases your worries. A double chin is common when an extra layer of fat is formed below your chin. It is also called submental fat. If you think it only affects people who are overweight, then you are probably mistaken. It can happen to young or old, men or women, for various reasons.
Causes of Double Chin
The other reason could be genetics. If someone appears to be healthy but has a double chin, then there is likely a family history that could be a likely reason. Another factor is age; collagen and elastin get thinner and weaker as your skin ages. These proteins in your skin are responsible for keeping your skin full, firm, and elastic. Over time your body produces less of these, causing saggy skin, including the skin under the jaw. Your posture can weaken neck and chin muscles over time, and the area loses elasticity if the muscles are not used frequently. Whether it is any factor, your double chin is likely treatable. 
Appearance Matters
There are several suggestions to perform double chin exercises and lose weight; however, our business has been helping patients with our non-surgical treatment with little to no downtime. We understand that everyone wants to look beautiful because the world tends to reward beauty. No matter how much one denies it, we all care about our looks. Appearance is one of the most important factors people strongly consider about themselves, even if they have been in denial mode for years. People care about their physical appearance because it is tied to their social status. 
But we ensure you don't struggle with reducing your double chin. We offer treatment methods that can be used to reduce fat accumulated under your chin. If you would like to learn more about our treatment methods and how we are serving our patients, contact Marin Medical Aesthetics at (415) 785-4604.