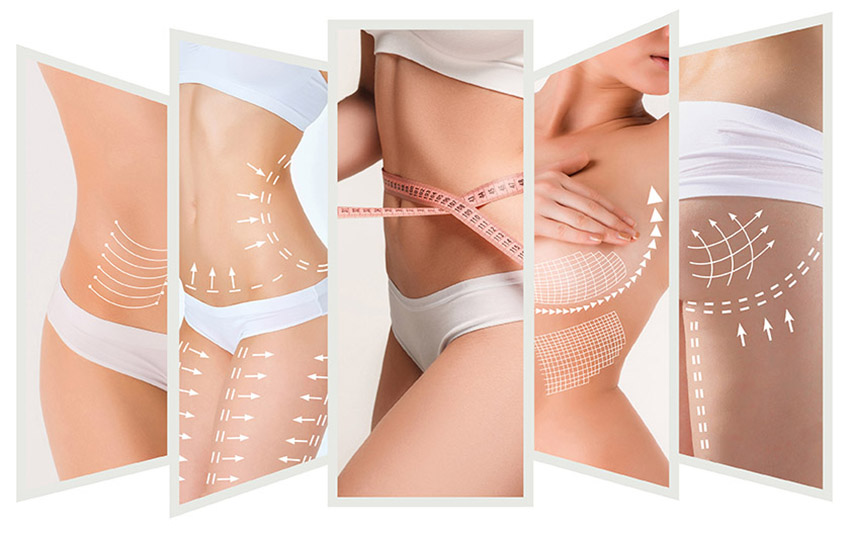 The cellulite removal plan. White markings on young woman body Nobody can deny that Hollywood is obsessed with looks. There is a constant need to look perfect in Hollywood. Everybody knows celebrities can easily access the latest and greatest tools and technology. Newer technologies help them keep looking young, beautiful, and fit, irrespective of other factors like cost. Appearance and physical fitness matter a lot in show business. Undeniably, it also makes things easier for these celebrities. Surgery-free body treatment methods are trendy among everybody. Honestly, who does not want easy access with faster results?
Emsculpt Neo devices are revolutionizing the non-invasive body sculpting industry. The high-intensity focused electromagnetic (HIFEM) energy tones the abdomen, triceps or upper arms, buttocks, thighs, and calves. It is FDA-cleared, non-invasive body sculpting procedure that builds muscle and burns fat. Emsculpt Neo delivers 20% more electromagnetic pulses than the original to burn fat more effectively. For Emsculpt Neo, a single 30-minute session each week for four weeks.
Many celebrities are in love with Emsculpt Neo devices. The reason is not one but many as the procedure only take 30 minutes. There is no downtime, and the patient can resume their activities for the rest of the day. Ideal results may be visible in 90 days; however, the sessions may motivate individuals in many ways, starting with a healthy balanced diet.
Jennifer Lopez turned to Emsculpt Neo for a butt lift. The pain-free device requires no downtime making it most popular among celebrities.
Lisa Rinna claims to be morphing into a 21-year-old's body. She is now obsessed with Emsculpt Neo and posts videos of the procedure.
Emsculpt Neo is featured in the KUWTK show, and Kim Kardashian has been in love with it. It is like you're doing stomach crunches, but you're not actually doing it. These deep intense muscle contractions would be nearly impossible to achieve through a voluntary workout on your own.
Drew Barrymore's goals were around functionality. Emsculpt Neo helped her lose around 11kg and strengthen her core. Some great results there, isn't it?
Are you ready for a sculpted body? You can learn more about Emsculpt Neo and how it is helping people get back in shape. To schedule an appointment with Marin Medical Aesthetics, call at (415) 785-4604 today.